Our Services
Our price structure is  determined by each Stylist's knowledge and experience.
 A skin test is required 48 hours prior to a colour service for clients new to Sharp & Owen or if not received a colour service within the last 6 months.
A cut/restyle or professionally styled blow dry will need to be added to your colour service.
Ombre and Balayage is inclusive of a Toner.
Toner Price is for a stand alone Toner service.
All prices and promotions are a guide, dependant on length/thickness of hair and at the stylists discretion.
Consultations are available on request, a charge may be applied at busy times.
Bridal packages can include service on location.
All prices include VAT.
(w/e/f July 2020)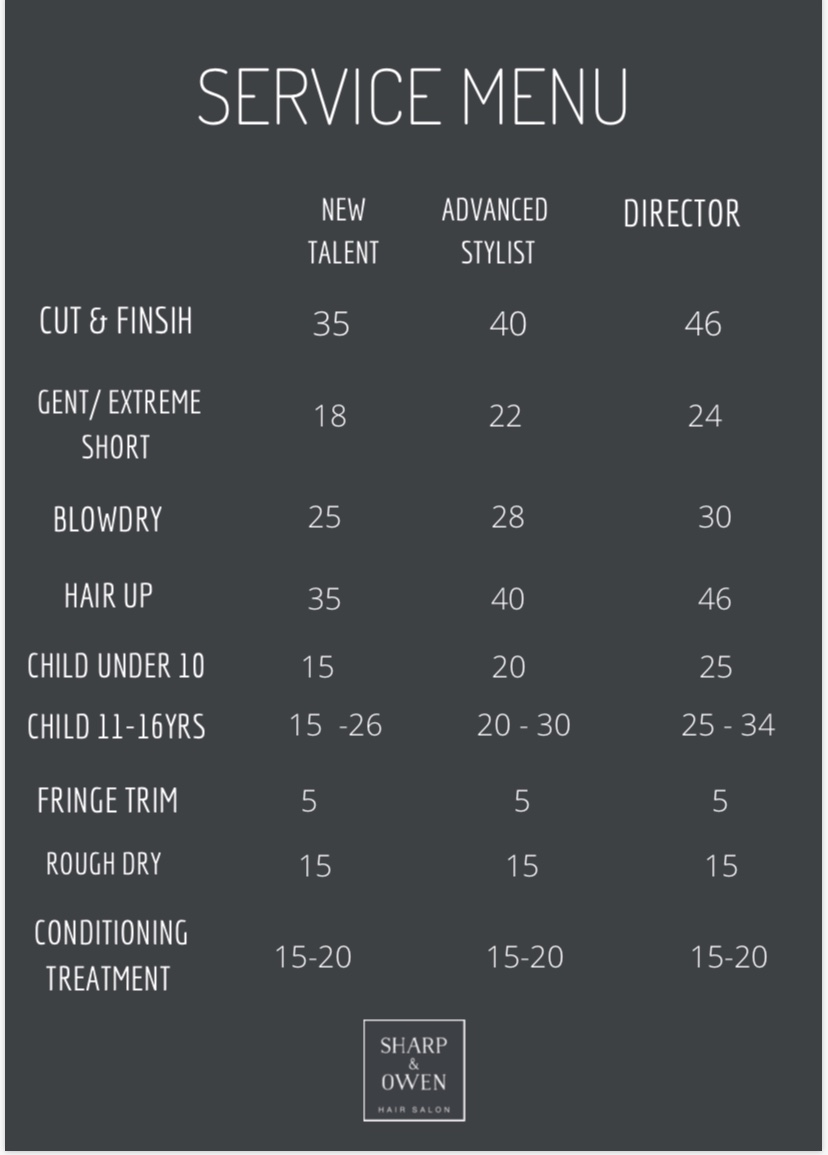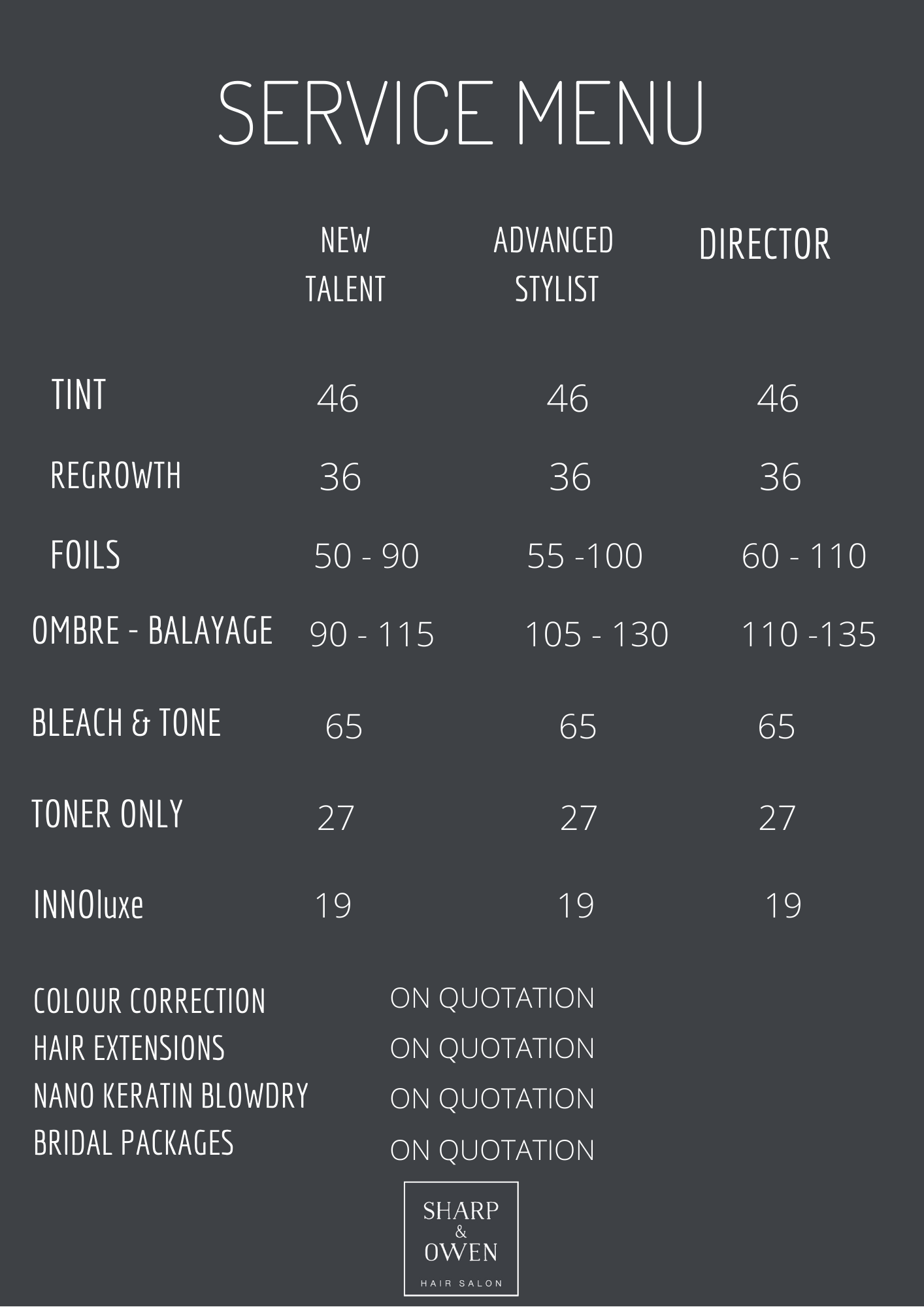 Colour Services are a creative process.
Requiring Technical Knowledge, Professional use Products and Time to achieve the desired end result. 
We want to ensure your hair remains healthy during and after the process and will advise accordingly whether it is possible or how many visits it may take to achieve your desired end result.
If you are unsure which colour service you require, please contact the salon so that we can discuss your requirements and ensure you are booked in for the correct service.
Alternatively book a consultation  so that we can fully understand your requirements.
A charge may be made for a consultation which will be deducted from your next booked service.