OUR SERVICES
Our price structure is  determined by each Stylist's knowledge and experience.
All prices and promotions are a guide, dependent on length/thickness of hair and at the stylist's discretion.
Colour Services

DO NOT

include drying.
A cut/restyle or professionally styled blow dry will need to be added to your colour service
Colour and Hair Extensions
Colour Services are a creative process r

equiring Technical Knowledge, Professional use Products and Time to achieve the desired end result.
 New Clients for Colour or Hair Extensions at Sharp & Owen will require a consultation

 in the Salon this is to ensure you receive:
A skin test at least 48 hours prior to the colour service
A discussion about what style or colour you would like to achieve
Colour matching for Hair Extensions
Advice on the different Hair Extension application methods
A charge of £20.00 is made for  a consultation.
If you decide to book in for the colour or extension service discussed at your consultation
a deposit of  50% of the amount due will be required to secure your booking this includes the consultation charge.
This will be deducted from your final bill.
Should you decide to not go ahead with the colour /hair extensions.
The consultation fee is still payable.
With effect from
1st September 2022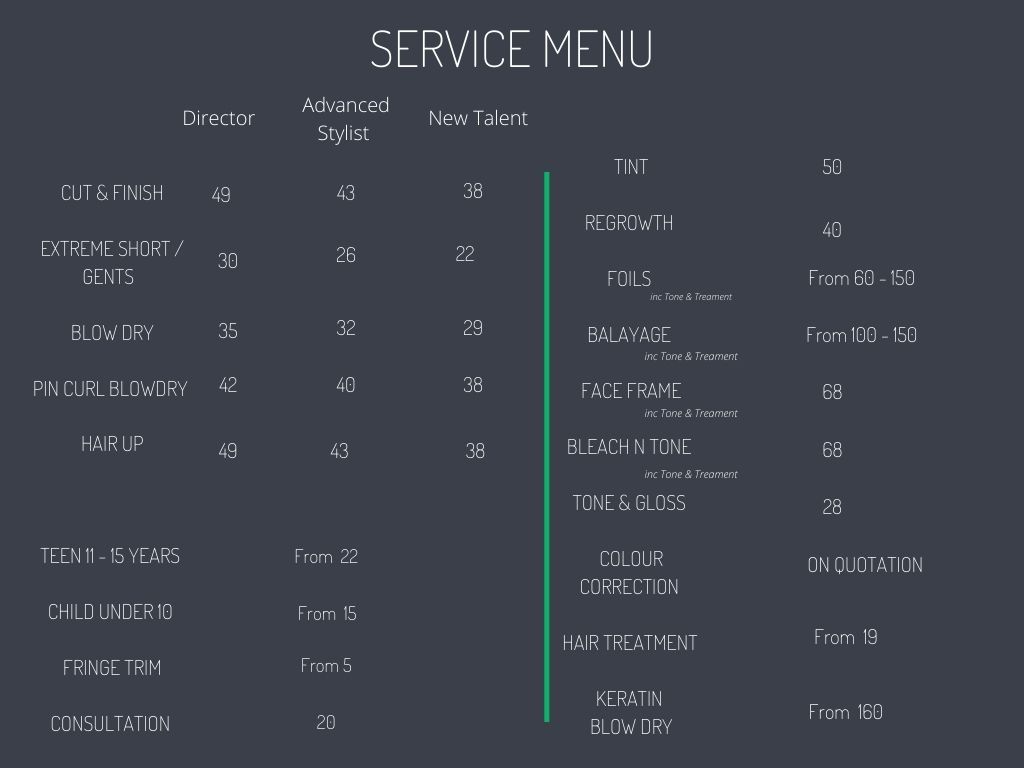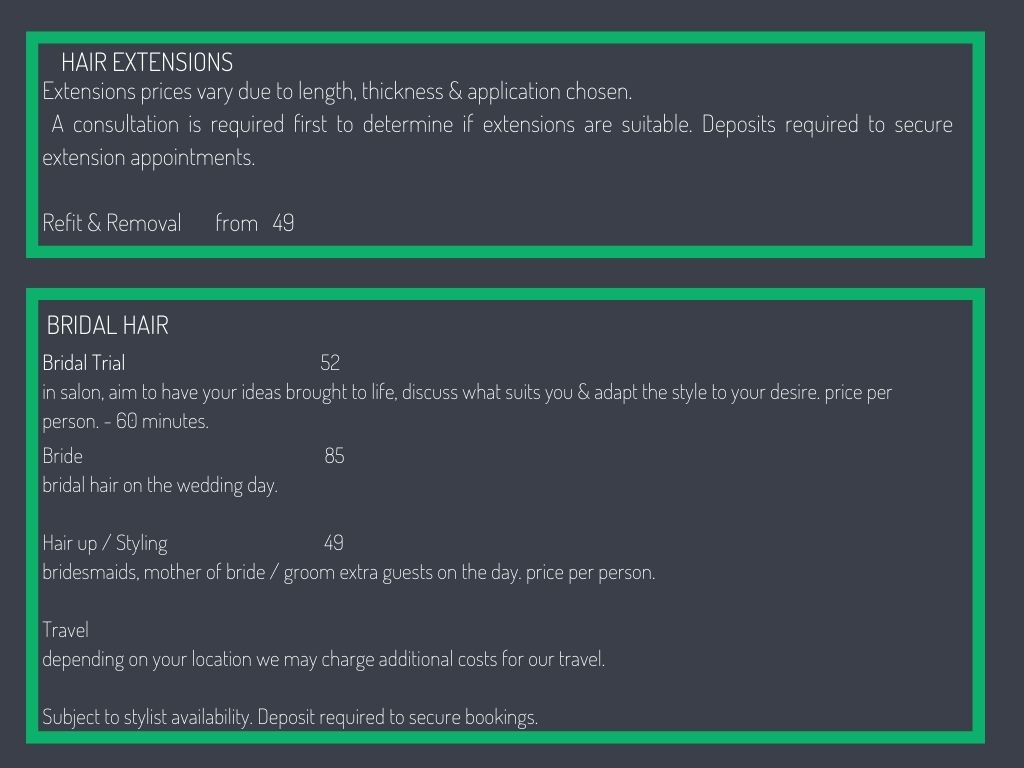 We can offer reduced rates on certain services with an Apprentice.
As these are for training purposes the Service will take longer than normal and may only be available on certain days or times but will be overseen by an experienced Stylist
If you are interested in this please comment on your booking form or contact us to find out which services are currently available
Occasionally, our experienced stylists require models to master new techniques these services are often at a special rate and are announced on our socials.